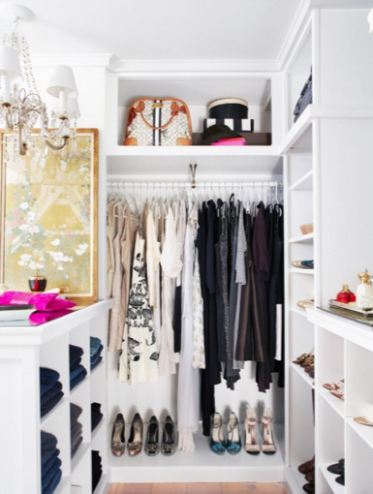 You know what makes losing a hour of sleep worth it? Being able to trade in your Canada Goose for a trench! Spring is upon us, and that doesn't only mean flowers and rooftop parties, but also new clothes. We're sure your closet is ready for a makeover and luckily Who What Wear  (http://www NULL.whowhatwear NULL.com/how-to-clean-out-your-closet)just released a list to help.
There were two that really stood out to us: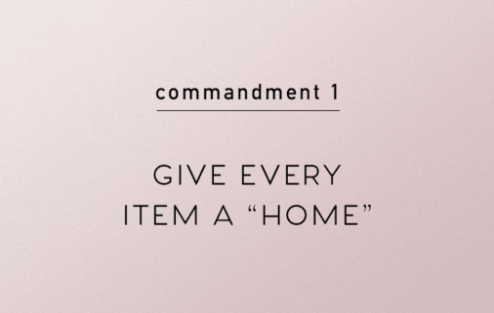 Commandment 1 is really important. If you have a place or 'home' for everything in your closet there is less possibility that something will get lost or overlooked. You can color coordinate, use labelers, or separate by designer. Don't just leave things in your dry cleaning pile or on your floor…Organize It!  Also, once your garments have a home you should start to see patterns about the frequency in which you wear something. If certain garments start to collect dust it's probably time to purge it.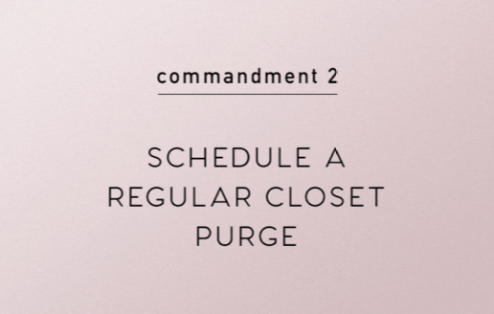 All photos via Who What Wear (http://www NULL.whowhatwear NULL.com/how-to-clean-out-your-closet)
Purge sounds like such a nasty word, but it's key to maintaining a clean closet. Do you really need to hold on to the blouse you never wear just because it's designer? Haul your designer goods down to a consignment shop to trade your clothes for cash. Extra cash = extra clothes that are current, and you will actually wear.
Maybe purging is too severe for you. There are other alternatives. Store your winter attire with Jeeves (http://jeevesny NULL.com/services/seasonal-wardrobe-service/). We have a trusted storage system that is climate controlled and prepared to store your garments seasonally. There is no sense in keeping that full length fur coat in your closet once the temperature hits 70 degrees.
Closets are safe havens for the clothes, and they should be treated like all the other rooms in your house. So give your spouse some room back on their side and bring your seasonal items over to Jeeves. Happy spring cleaning!
Related posts:

(https://www

NULL

.addtoany

NULL

.com/share)