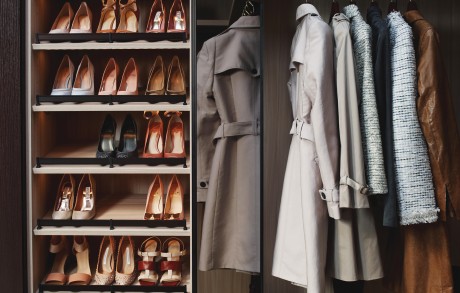 The first day of Spring has come and gone, and although the cold weather doesn't seem to be letting up anytime soon, we wanted to remind you of one of our most revered services, the seasonal wardrobe service. Without a doubt, the average Winter wardrobe takes up the most space in a person's closet, which can lead people to make some unnecessary sacrifices in the name of space. We're all for Spring cleaning and getting rid of a few items you haven't touched in years, however, limited closet space should not resort in a major purge of your favorite seasonal items!
Naturally, it only made sense that New York's finest dry cleaners, Jeeves of New York, partnered with the best in luxury wardrobe management, Garde Robe to resolve this closet conundrum. Now that you can have unlimited space, does that mean your clothes are now out of sight and out of mind? No! Many storage places completely ignore your individual garments' needs by storing your clothes in a singular environment that isn't catered to storing high-end clothing. When you trust us with your garments, not only do we dry clean all items before placing them in storage, we also provide fabric-specific storage options to protect your clothes in their off-season.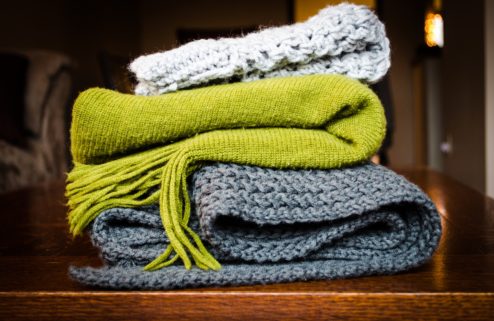 Throwing clothes into boxes kept in dark and damp storage rooms can lead to molding, unwanted stains and odors, and cause the garments to lose their shape. The items' material determines the method of storage necessary. We store your items in a temperature and humidity controlled vault to ensure that your clothes stay in mint condition. For more sensitive materials, we provide certified cold storage for furs, leather and suede items.
It has probably taken quite some time for you to curate the perfect seasonal wardrobe, so be sure to leave your items with a company that will take care of them with the same conviction as the Met would! Have a few more questions for us? One of our customer service representatives would love to speak to you! Simply email clientservices@jeevesny.com.
Closet image from California Closets (https://www NULL.californiaclosets NULL.com/walk-in-closets/).
Related posts:

(https://www

NULL

.addtoany

NULL

.com/share)