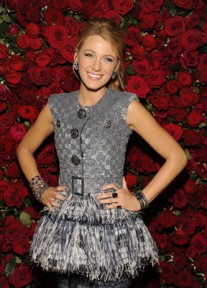 There never seems to be a shortage of Chanel gracing the red carpets of New York City's and at last night's affair at Museum of Modern Art this was most certainly the case as Karl Lagerfeld  hosted the  4th Annual Film benefit "A Tribute to Pedro Almodovar".
Your Man Jeeves handles this couture collection on a regular basis, but was amazed by the sheer volume and beauty that graced this red carpet. The only thing more beautiful than the gowns was the wall bedecked in over 20,000 red roses for this extravagant affair.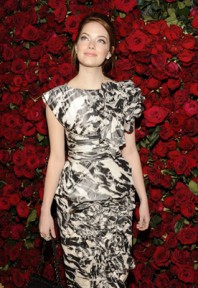 As to be expected Lagerfeld was joined by the fashion elite, like Diane Von Furstenberg  & Anna Wintour as well as two of his regular muses; young starlets Blake Lively and Elizabeth Olsen. Equally as stunning that evening were the ever stylish, Sarah Jessica Parker, and Emma Stone. While designs ranged from season's past to those fresh off the runway there wasn't one look that didn't belong.
Jeeves has worked very closely on many Chanel collections over the years and hopes that you will entrust him to care for your couture should the opportunity arise.
Sincerely,
Your Man Jeeves
Related posts:

(https://www

NULL

.addtoany

NULL

.com/share)