After the last model had walked, and the house lights went dark in one of the last fashion shows to ever be held at Bryant Park, the real work began for your man Jeeves and his cleaning team.
As mentioned before Jeeves had been entrusted by representatives from Fashion for Relief as well as Net-A-Porter to clean and transport all the garments worn during the show held during New York  Fall 2010 Fashion Week.  As you can see from the picture above your man Jeeves has his hands very full of couture.
Once off the catwalk and back at Jeeves' garment care workshop the clothes were analyzed by his team of craftsmen to ensure that they received Jeeves' full white glove treatment. After careful analysis, it was  decided that all donated garments must be cleaned by hand due to the responsibility of cleaning these one of a kind couture gowns.
Your man Jeeves would have hated to see the fine details and incredible construction of these beautiful gowns lose their unique presence due to improper cleaning, so the only solution  was to clean every piece by hand. This meant much more work for Jeeves and his team, but no one minded for such a charitable cause.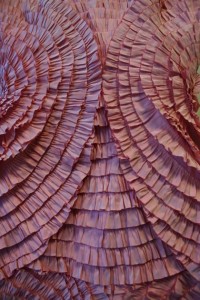 After a long weekend of cleaning,  your man Jeeves returned each and every gown to its original pristine condition and hand delivered them to Net-A-Porter who will be auctioning off the gowns after the London show has been completed. All proceeds from the online auction beginning March 15 will benefit CARE, an organization working towards rebuilding the healthcare system in Haiti.
Your man Jeeves can't wait to see what fabulous looks go down the runway at the London Fashion for Relief event. Like Jeeves New York, Jeeves of London has been entrusted to clean and handle the couture for the Fashion For Relief show being held tongiht  in just a week after the New York show. He can only extend his empathy towards Jeeves London because he knows all the hard work they have ahead of them.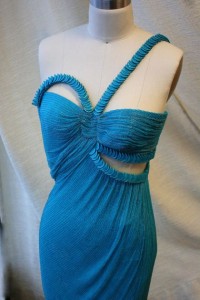 You may recognize the gown above as the gorgeous piece worn by Sarah Ferguson, also entrusted to your man Jeeves is the now famous Burberry ensemble worn by Agyness Deyn complete with those 7 in. platforms that caused her to take quite the tumble 2x! All the pieces by Alexander McQueen that Jeeves had worked with backstage are not available for auction, for all of his pieces are being returned to his estate. Jeeves was so excited when he was sorting through the racks to find the stunning cerulean gown worn by none other than Naomi Campbell herself that required the Jeeves touch.
For all your couture cleaning needs, or perhaps those pieces that require a second or even third look come visit your man Jeeves, for the best couture cleaning in New York.
Related posts:

(https://www

NULL

.addtoany

NULL

.com/share)