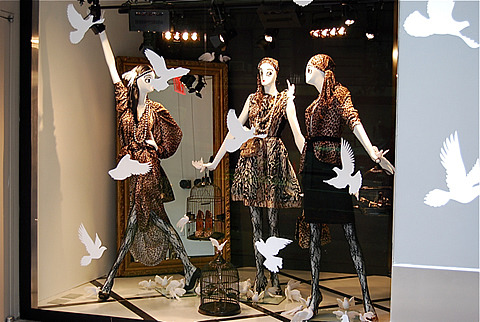 It seems that no matter where Jeeves turns these days he can not escape the classic stylings of French fashion house, Lanvin.
Between constant fashion editorials and red carpet appearances your man Jeeves found himself craving the silhouettes and fabrics of this internationally recognized label.
How fortunate for Jeeves ( and the rest of Manhattan) that first New York Lanvin store has opened up right again at Jeeves' doorstep.
The new three-story Madison Avenue location  has already created quite the stir with its impeccable interior design and mysterious allure.
You can imagine the excitement that surged through Jeeves when the shop received their first Lanvin piece for cleaning care.
It makes sense however that an international label such as Lanvin would recognize the caliber of cleaning that comes from the only worldwide garment care firm in existence. Incredible couture such as Lanvin deserves nothing less than the Jeeves touch.
Lanvin pieces brought to the Jeeves New York location will receive the best care available in the world, since Jeeves cleaning is 100% chemical free through his exclusive CO2 cleaning system.
For the best couture dry cleaning and couture alterations in New York City there is no one with more experience than your man Jeeves; patiently waiting on the Upper East Side to be at your service.
Related posts:

(https://www

NULL

.addtoany

NULL

.com/share)