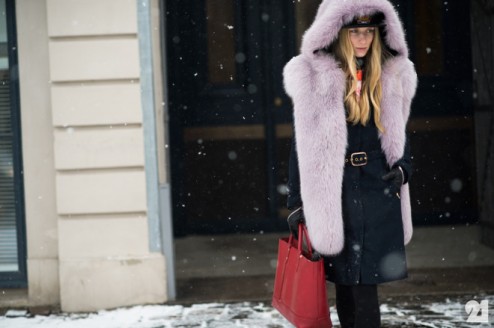 The winter chill has taken a foothold in Manhattan, and its holding New Yorkers hostage to their winter wear. From fur, to shearling to wool and cashmere sweaters, bundling up is paramount for daily function. But what are some of the garment blunders that can arise from the wintry slush, freezing wind, and general wear and tear? Here are a couple things to look out for all winter long. 
1. Fur coats are one of the warmest winter wear garments that can be worn. But as fur is a skin, its incredibly important to treat your fur pieces delicately. If there is a particularly snowy day, heavy snow can make it damp, so make sure to store it in a dry place
2. Wool can easily start to pill (tiny fuzz balls), so we have a great service at Jeeves that de-pills wool garments without leaving any damage. 
3. Light colored winter wear can attract a lot of soot and grime throughout the NYC winter months. While we live in a beautiful city, it sure can get dirty! So its important to have regular cleanings of these lighter winter items to prevent any permanent stain damage or discoloration.
Related posts:

(https://www

NULL

.addtoany

NULL

.com/share)