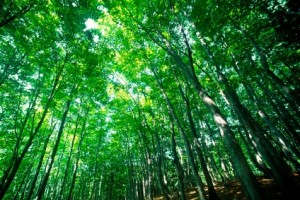 In honor of the 40th anniversary of Earth Day last week, Your Man Jeeves  decided he wanted to wanted to show his appreciation and take care of his clients who give back to the earth and the community at large.
Jeeves recognizes that living in the city you most likely do not have the
option to plant trees at your leisure, so he thought Earth Day was the perfect
opportunity to allow you to do just that!
Earth Day marked the beginning of " Green Week" at Jeeves New York! Ending on Arbor Day Jeeves would like to reward those who choose to live a greener lifestyle.
The Arbor Day Foundation is currently offering 10 trees for free when you become a member. Membership fees start at $10 for the full year. These trees can be planted in any forest  in need that you select, or you can plant them right at home in your backyard!
While you may not get your hands and clothes dirty planting virtual trees, Your Man Jeeves will match any donation made to the Arbor Day Foundation  in  hischemical free ECO2 Cleanse cleaning  for up to $15.
As you know, Jeeves is very proud of the green services he provides, and has begun to gain some recognition. The Sierra Club recently released a statement saying that " whenever dry cleaning is necessary, one should select a cleaner who operates with Solvair." Jeeves uses Solvair.
Please take a moment to join a wonderful organization and give back to the environment. Click Here to join The Arbor Day Foundation. (http://www NULL.arborday NULL.org/shopping/Memberships/memberships NULL.cfm?membership=trees) To receive the complimentary ECO2 Cleanse cleaning for up to the value of $15 please print out and present your confirmation summary after joining.
As always thanks for listening.
Related posts:

(https://www

NULL

.addtoany

NULL

.com/share)