Over the weekend at the iHeart Music Awards, pants ruled the red carpet. Is this a new trend? Are the days of fabulous gowns on red carpets over? We assume, probably not… But the IHeart Music Awards could make you beg to differ. Troves of stars matched the lighthearted nature of the award show, with fun and stylish jumpsuits/pantsuits.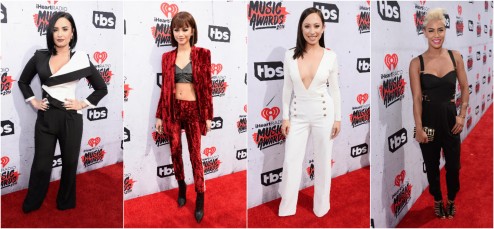 Our take on the new trend? Nothing looks more effortless and youthful than a jumpsuit.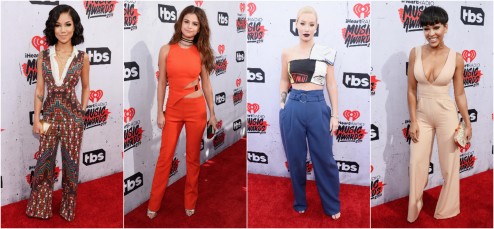 Many jumpsuits/pantsuits are made of fragile materials, therefore require special processes to be cleaned. One technique is the Sponge & Press Process. Around since the Victorian times, it involves removing stains & spots from a suit by hand, lightly cleaning the entire garment by hand and lastly, hand pressing and steaming the item.
Jeeves handles each and every garment based on its own needs. When certain fabrics can't handle a standard dry cleaning, we have the experience to adjust the cleaning method applied to the garment. Learn more about what Jeeves can do for you jumpsuits, or other specialty items today (http://jeevesny NULL.com/services/)!
Related posts:

(https://www

NULL

.addtoany

NULL

.com/share)