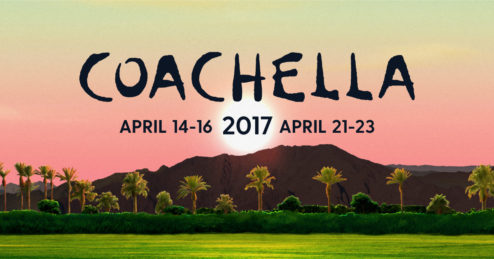 People from all over the nation gathered in the desert for the past two weekends for one of the biggest and most celebrated music festivals. Coachella has gained a massive audience since beginning in 1999. Bigger still is the impact the festival has had on the fashion industry. "Festival fashion" is the latest craze among millennials and it is clear that it is here to stay. Here are just a few trends that we spotted, loved and had to share from this year's Coachella festival!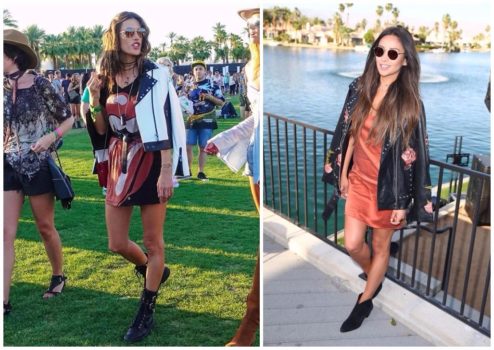 Leather
You might think that leather is the last thing you'd want to wear under the hot desert sun, but Indio, CA can get just as cold as it does hot. A leather jacket is the perfect accessory to warm up your shoulders as you close out the night, listening to your favorite artist!
White Lace
Lace is a big staple for desert fashion, as it is comfortable, light weight, and reminiscent of a groovier time. You can pair it with other feminine elements such as dainty necklaces and sweet sandals, or you can spice it up by wearing a leather jacket and boots et voila, a whole new look!
Lemonade
Beyoncé may not have been able to perform this year but that didn't stop her fans from dressing like her. Many festival-goers channeled the music legend by sporting a lemon print or mimicking her iconic yellow dress! This trend was perfect for the festival as it looked great in the sun and even though she wasn't on stage, Queen Bey was there to admire these ensembles in person!
What do you think of festival style? Let us know in the comments below!
Photos courtesy of Seventeen (http://www NULL.seventeen NULL.com/fashion/g2379/best-celebrity-coachella-fashion/), Glamour (http://www NULL.glamour NULL.com/gallery/coachella-fashion-summer-outfit-ideas-inspired-by-the-music-festival#1), and Who What Wear (http://www NULL.whowhatwear NULL.com/coolest-coachella-looks).
Related posts:

(https://www

NULL

.addtoany

NULL

.com/share)