Everyone's go-to colors for fall tend to mimic the beautiful leaves that change color in Central Park. Lovely shades of green, spunky hues of yellow, and beautiful brown tones are everywhere. But this season, everyone's favorite color is a bit unexpected; red. Now, we know what you're thinking, "Red in the fall? That's almost as groundbreaking as florals in Spring!" (Bonus points if you understand that movie reference!). But we're not talking about your typical burgundy, Bordeaux or oxblood. This season's go-to color is a bold and bright red.
Fashion influencers everywhere are incorporating pops of red into their everyday wardrobe, whether it is in their favorite pair of pants, peeking through their collar or making a statement with their purse.
Here are some ways you can incorporate this color into your signature style.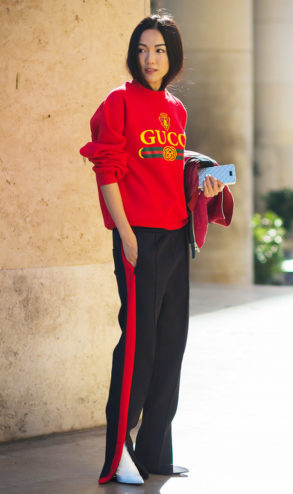 Like this color but don't want to deviate from your style? Find your favorite clothing item (like a comfy sweatshirt or leggings) in red and style it as you normally would. Another simple way to wear this trend, is to find a piece of clothing that includes this color in a subtle way. The red line on these trousers is an effortless way to make a statement.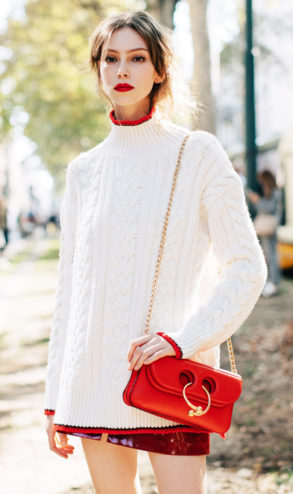 For those of you who tend to shy away from color, an easy way to try out this trend is through accessories. Shoes, purses, jewelry and even lipstick, are great ways to wear red in an understated yet fashion forward way.
All photos are from Who What Wear (http://www NULL.whowhatwear NULL.com/fall-color-trend-street-style-red).
How would you wear this trend? Tell us on Facebook! (https://www NULL.facebook NULL.com/Jeeves-New-Yorks-Finest-Dry-Cleaner-66610321920/)
Related posts:

(https://www

NULL

.addtoany

NULL

.com/share)