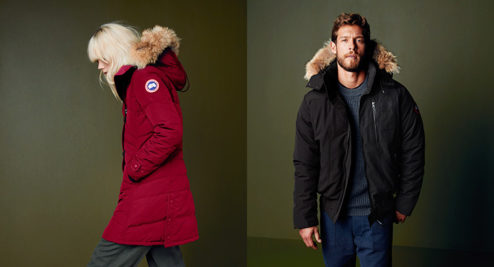 With winter being super cold so far, it seems that everyone in NYC is wearing a down coat by Canada Goose, Mackage, or Moncler. The construction of these coats may complicate the cleaning process, so Jeeves wanted you to be aware of potential problems.
If your down coat is trimmed in real fur, the fur must be removed before your coat is dry cleaned.
When fur is dry cleaned, it may become stiff and brittle. If the fur on your coat was designed to be removable, that's perfect, otherwise the tailors at Jeeves can carefully remove the fur and sew it back on after cleaning.
Down coats that have been detailed with leather are another issue.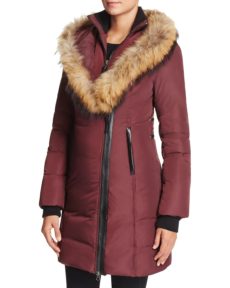 The label instructions may read "Clean by Leather Specialist", and this may or may not be correct. Jeeves has experienced, using our Leather Cleaning Process, issues with black leather trim bleeding. This is not a problem if the base fabric of your coat is black, but is a disaster if your coat is red, tan or white. In these cases, Jeeves may be able to "hand clean" your down coat, but if your coat is very soiled, this may not be an option, as the results may not be acceptable.
Jeeves' advice to you: pick a down coat with fur trim that is removable and avoid leather trimmed coats, especially if the base fabric is lighter than the leather trim.
Jeeves can clean just about any down coat using our various processes, but some will be more costly to clean that others. Stay warm!
Related posts:

(https://www

NULL

.addtoany

NULL

.com/share)