We recently enlisted the help of a phenomenally talented interior designer in order to improve the look and feel of our shop. Get a glimpse at the transformation without stepping foot inside our shop by reading about a few of the changes we are most excited about.
A Better Overall Layout
The new layout is inviting, warm and—most importantly—was dreamt up with our client's comfort and convenience in mind. While we are thrilled that this has led to a "neater" aesthetic, the best part is that you can now explore our shop without having to maneuver your way past the front desk or pesky wardrobe racks!
Textured Carpeting
The new carpet is plush and modern. The black hue pairs perfectly with the store's color scheme. It also complements the new (and very lovely) gray marble front desk and dark accent wall molding.
New Photographs
Our hallways are now adorned with brilliantly-arranged, stylish photographs and art.
In case our descriptions aren't painting a vivid enough mental picture of our shop, peruse the photos below. And be sure to stop by and see these changes for yourself soon!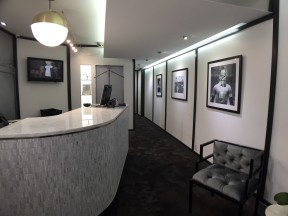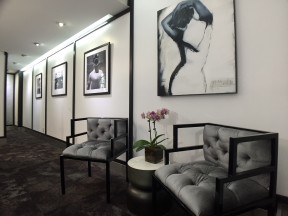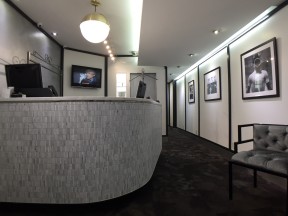 Related posts:

(https://www

NULL

.addtoany

NULL

.com/share)