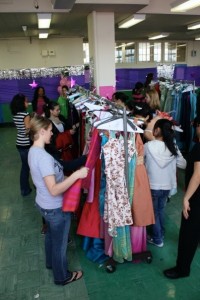 "Fairy tales can come true, it can happen to you…", Frank Sinatra.
I digress this week. Instead of fashion, this week it's about 1600 girls.
Girls who dream of going to their high school prom, parents out of work and money problems.
No, this is not going in that direction.This is not about negativity.
This is a thank you.
A thank you to Megan Kerrigan and Rashia Bell for their tireless efforts to make dreams come true. Their organization, Operation Fairy Dust, along with many volunteers made it all possible.
3600 dresses were collected, a high-school cafeteria transformed into a boutique and 1600 girls shopped and smiled.
Smiles of gratitude and empowerment. Girls able to pick, try on, and model. Beaming moms with tear's streaming. Dreams realized. Problems forgotten even if just for a day.
Do watch this short video, it will make you smile. ( Operation Fairy Dust Video (http://www NULL.youtube NULL.com/watch?v=-9FtRl6TnI8))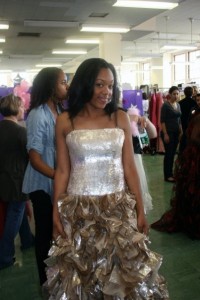 Fairy tales do come true. Kudos to Megan and Rashia, true angels.
Thanks for listening. Jerry Pozniak
Related posts:

(https://www

NULL

.addtoany

NULL

.com/share)