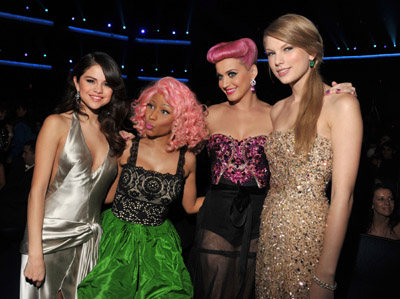 Your man Jeeves loves awards shows not only for the celebration of the incredible talent spanning various industries, but for the designs that keep the red carpet dazzling! Last night's AMA's did not disappoint as many of music's leading ladies arrived in Jeeves' favorite labels. Jeeves doesn't mean any disrespect towards the gentleman and their outfit choices, however he is a traditional dresser and simply can't understand  why one would opt for anything other than a well tailored suit or tuxedo for such a formal affair; well done Justin Bieber for being so dapper in a perfectly fitted tuxedo.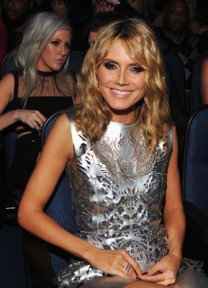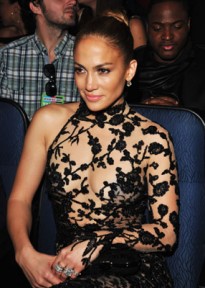 It was not a surprise to see Heidi Klum & Jennifer Lopez; two well established fashion icons sporting two of the latest trends in the audience. With Klum in a cutout metallic mini, and Lopez in a sheer lace floor length gown it was impossible not to notice them.
Jeeves' favorite looks of the night however are reserved for the ladies in pink; Nicki Minaj and Katy Perry. For the first time Jeeves can remember Minaj brought serious sophistication to the red carpet in a very loud lack and neon gown by Oscar de La Renta. Her bubble hair matched the hue of special achievement award winner Katy Perry's evening wardrobe, which included three different pink ensembles complimenting her hair.
Jeeves' favorite look of the evening however belonged to the ever beautiful Taylor Swift in a champagne colored gown by Reem Acra which sparkled almost as much as Swift when was awarded the coveted Artist of the Year award.
Jeeves has no doubt that you have a few if not many red carpet worthy pieces in your wardrobe that require extra attention and the Jeeves touch. Just give the shop a ring and we'll take it from there!
Sincerely,
Your Man Jeeves
Related posts:

(https://www

NULL

.addtoany

NULL

.com/share)