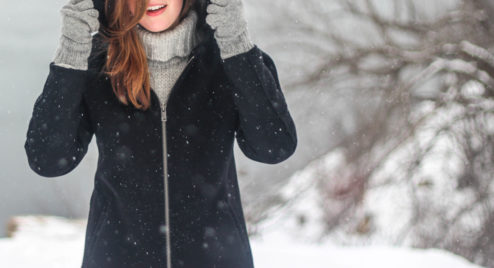 Rain, hail, sleet or snow, your trusty wool coat is there for it all. It goes through a lot of wear & tear every winter, which means it requires extra care to last through the rest of the season. Here are some garment care tips to help you show your winter coat the love it deserves.
Maintenance 
After each wear, brush away surface soil and lint with a suede or lint brush. If possible, wait at least 24 hours between wears. This will allow the elastic fibers to regain their shape. If any stains occur, blot them with a light cleaning solution and let the garment air dry.
Cleaning
 Battling the elements, while keeping you warm and attempting to resist stains is a tough job, for a winter coat. To maintain your coat and keep it pristine, you should get it dry cleaned at least twice a year. Dry clean it at the beginning of the season to make sure the coat is at it's best, and then at the end of the season, to get rid of any weather-related stains. Why? Stains, dirt and residue from food and perfume, may attract moths.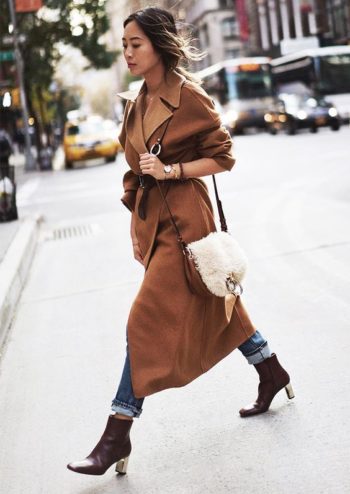 Storage
The thick texture of wool must be handled properly. When hanging your coat, make sure the hanger is sturdy and wide enough to retain the shape of the shoulders; we recommend investing in wood hangers.
Do not store your wool jacket in a packed closet. To keep your jacket in its best condition, hang it somewhere that has ventilation as wool is a material that needs to breathe. After the winter season is over, store it in a garment bag. Add mothballs to prevent unwanted holes and dryer sheets to maintain a fresh smell. Once Spring rolls around, and you find that there simply isn't enough room in your closet, let us store your winter clothes (https://jeevesny NULL.com/services/seasonal-wardrobe-service/)!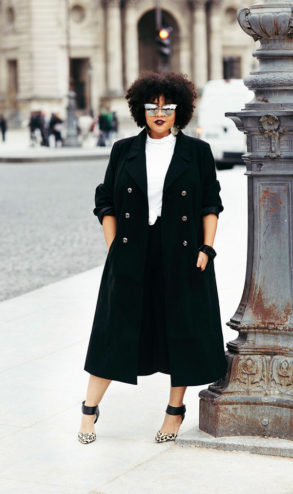 Photos via Who What Wear (http://www NULL.whowhatwear NULL.com/what-to-wear-with-coats)
Check out our blog (http://www NULL.drycleaningtips NULL.com/) for more garment care tips and be sure to follow us on Facebook (https://www NULL.facebook NULL.com/Jeeves-New-Yorks-Finest-Dry-Cleaner-66610321920/)!
Related posts:

(https://www

NULL

.addtoany

NULL

.com/share)