Your man Jeeves was fortunate enough to return to one of the most highly anticipated events of the Fall; The Victoria's Secret Fashion Show. Instead of spending the evening at home like any other Wednesday, Jeeves was backstage at The Lexington Avenue Armory surrounded by some of the world's most beautiful women.
Jeeves' involvement with the show was to ensure that the elaborately ornate outfits created for this annual affair remained in pristine condition in between tapings ( you wouldn't believe the amount of makeup that rubs off!)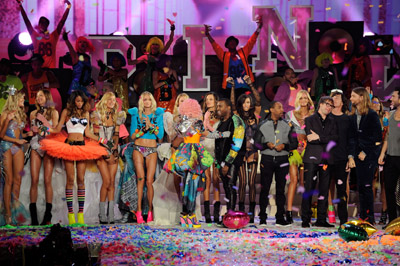 Jeeves, always a man of his word can't divulge ALL of the delicious details from his backstage endeavors. Aside from the miraculous bra that was worn by Miranda Kerr and valued at 2.5 million dollars your Man Jeeves can only share a few of his favorite outfits from the evening with you including; an inflatable latex top & belt , a lace top with a large cameo, and a light up bra!
Until the show airs Jeeves' lips are sealed but with fashion themes that required: feathers,lace, tulle, sequins, pompoms, and parasols you can rest assured that Jeeves had his hands full! Make sure to tune in to CBS on November 29 to check out the ensembles for yourself and to see Jeeves' handiwork.
Related posts:

(https://www

NULL

.addtoany

NULL

.com/share)