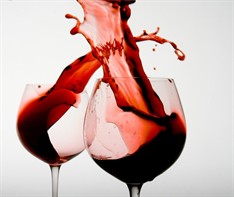 Now that we've all just enjoyed a festive holiday season, gained the proverbial 5 or 10 pounds and have reluctantly returned back to work; it's time to address any damage caused to our garments during our celebrations. From the champagne, to the red wine, sugary sweets and egg nog…These holiday favorites are not kind to your garments.
Champagne and egg nog are similar in that they tend to dry clear (egg nog may have a milkier appearance on darker colors), and then start to yellow over time. So if they are not pre-treated with a stain remover and put into the washing machine, you could have a yellow stain that continues to darken over time! Yuck!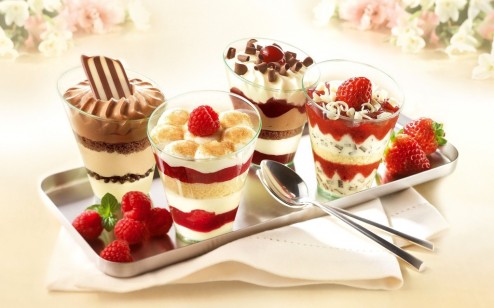 Sugary sweets like cookies, cake, donuts or pie (yum!), caramelize because of the sugar, and can also lead to yellow stains in your clothes over time. For whiter, lighter sweets, it probably is not necessary to pre-treat the stain. But for darker or chocolate stains, you would be better off pre-treating the stain before putting it in the wash.
As any dry cleaner will tell you, red wine is one of the hardest stains to get out! So waiting to clean an item with this kind of stain at a future date, is a big "no no." Grab a cloth and put  a little water on it. Dab at the stain, DONT RUB, to flush some of the stain from your clothes. Then if its a cashmere, silk, or other fine fabric, don't waste any time in bringing it to your drycleaner! With cotton, you may be able to get away with home washing, but the safer bet is to let a drycleaner take care of it!
For any questions about your holiday wardrobe, contact our talented Jeeves team at clientservices@jeevesny.com.
Related posts:

(https://www

NULL

.addtoany

NULL

.com/share)