A man with a bespoke, tailor-made suit carries himself differently. When the shoulder pads end on the shoulders and the sleeves show a quarter to half an inch of your shirt cuffs, he walks with confidence and ease.
Now imagine that you have found that perfect suit that makes you look dashing and fits you like a glove because it was hand crafted. You've worn it a few times, and the time has come for its annual (no more than twice a year!) cleaning. The stitching could fall apart at the mere thought of going through a dry cleaning machine. So how do you clean your suit? This is where the sponge and press technique comes into play.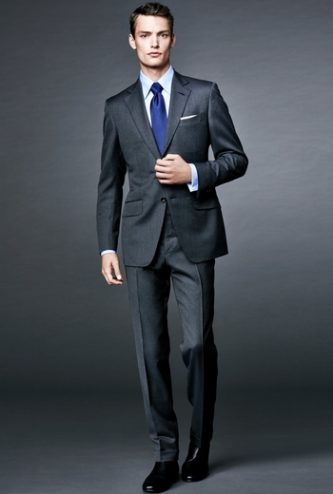 This technique dates back to the Victorian era, and has been a tried and true cleaning technique ever since.  However, it is not something that you should attempt at home. Why, you may ask?A professional must execute the skillful technique. It is important that your suit be handled with the same amount of care that was used to first create it.
We do not allow your garments to be touched by a machine that could potentially loosen the stitching or distort the fit of your one-of-a-kind suit. Jeeves NY offers a sponge and press service that is handled by professionals who take care of your suit by hand, to ensure that it remains in the same condition as when you bought it. Our experts invest a great deal of time and effort into your hand-crafted garments.
We have spent many years mastering the technique, and have come up with the ideal formula, we call "the Perfect Suit. (https://jeevesny NULL.com/services/sponge-and-press/)" Our technique consists of treating stains and spots, gently cleaning the entire garment, and finishing it off with a nice press and steam to bring your suit back to life.
Your suit is a representation of yourself. Be sure to treat it as such. Don't risk ruining any more suits and schedule an appointment with Jeeves NY today (https://jeevesny NULL.com/schedule-pick-up/)!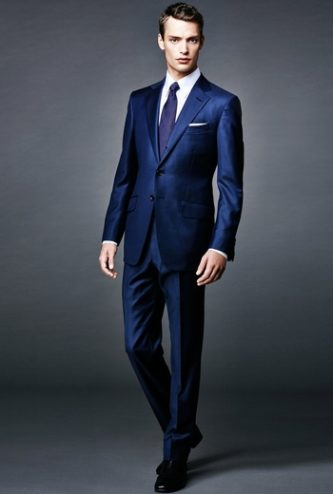 Suit photographs from Tom Ford (http://www NULL.tomford NULL.com/s-s-mens-bond-2016/).
Related posts:

(https://www

NULL

.addtoany

NULL

.com/share)