As dedicated readers know by now, nothing brings us as much joy as covering fashion events does—except dry cleaning, of course. But talking about the best and worst fashion choices of celebrities is a super close second!
Obviously, the recent CFDA Fashion Awards (http://cfda NULL.com/cfda-fashion-awards) is no exception, which is why we now present you with the four best fashion choices from this year's soiree, followed by one that we are still baffled by (in a bad way).
"The Best List"
Karlie Kloss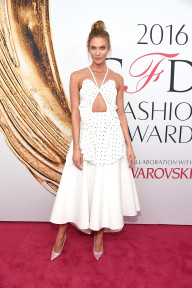 The ever-adorable Karlie Kloss showed up in a flirty number from Rosie Assoulin (http://www NULL.rosieassoulin NULL.com/). While it seems like a bow, an accent color and a bold pattern (which are actually crystals, not polka dots, just FYI) would be too busy, good tailoring and well-chosen hair and shoes make this look work.
Selma Blair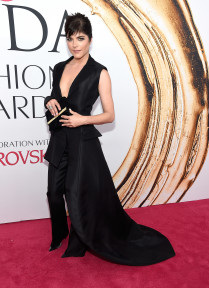 Can Christian Siriano (http://www NULL.christiansiriano NULL.com/) do no wrong?! This caped tuxedo on Selma Blair is a little hard to grasp at first glimpse, but a closer look reveals both brilliant craftsmanship and design savvy sass. It is fresh and flattering. No bones to pick here.
Alessandra Ambrosio
Wearing a purple sequined Michael Kors (http://www NULL.michaelkors NULL.com/) gown, Alessandra Ambrosio (http://alessandraambrosio NULL.com/main2 NULL.htm) looked both playful and elegant. Bonus points for the solo shoulder strap.
Naomi Campbell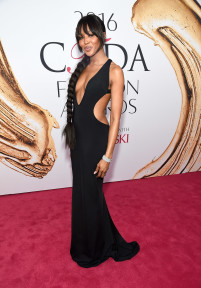 The indelible Naomi Campbell (http://www NULL.naomicampbell NULL.com/) kept it simple and pretty when she arrived on the red carpet adorned in a black Brandon Maxwell (http://brandonmaxwellstudio NULL.com/) dress. Side cut-outs and a plunging necklace add a pinch of drama to this otherwise classic little black dress. Love it.
"The No List"
Lena Dunham
Donned in a bizarrely amateur and ill-fitting dress-over-shirt outfit from Creatures Of The Wind (http://creaturesofthewind NULL.com/), Lena Dunham (http://lenadunham NULL.com/) looked frumpy and frazzled. The occasion-inappropriate bunny shoes and the clunky rainbow necklace did not help matters. Better luck next time, Lena!
Circle back around with us soon—more fashion chitchat will be making an appearance here soon.
Related posts:

(https://www

NULL

.addtoany

NULL

.com/share)