Denim, one of the worlds most popular items of clothing for its style, function and fit, unbeknownst to most, is a product of weaving cotton warp. The weave of the material is what contributes to its durability. Available in all different colors and styles, once people find a good pair of jeans that they love, they keep it for YEARS. But what happens when these time old favorites rip…And we don't mean a rip at the knee for a destroyed look, but at an awkward place like the crotch or butt seam? Does this mean your favorite jeans must R.I.P? Or, can they be fixed?
Denim Therapy (http://www NULL.denimtherapy NULL.com), a Manhattan-based jean repairer has come up with great technology to fix these kinds of tears in jeans. Only handling the tailoring and repairs of jeans, it allows for door to door shipping on items, so individuals all over the US can take advantage of their services. The company describes their service as the following:
"Our repair is a genuine reconstruction of the original denim material. It is not a patch. It is new cotton thread and stitch applied to the broken denim area…using the MatchPerfect cotton thread selection process to create the best looking repair possible. The goal of every repair is excellence in appearance and function. Selection of the finest materials makes it possible."
Jeeves (https://jeevesny NULL.com/) does not repair denim (we only handle alterations as it pertains to hems), therefore we we do think this service could be of benefit for clients to be knowledgeable about. With door-to-door shipping, it makes Denim Therapy a no-brainer for those major holes in your favorite denim!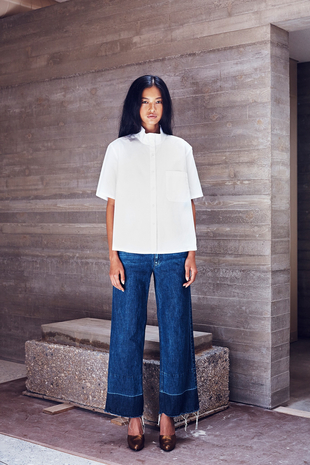 Related posts:

(https://www

NULL

.addtoany

NULL

.com/share)